Amazons - editions
---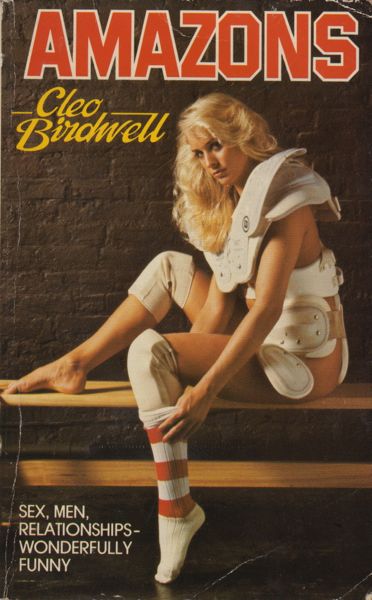 Paperback published by Granada (UK), 1982, reprint.
Back cover copy:
CLEO'S IN A PRETTY UNIQUE POSITION

Cleo Birdwell plays professional ice hockey for the Rangers. She's the first woman ever to play in the National Hockey League.

That puts her in a pretty unique position!

Peppered with brilliant gems of lightning-fast wit and eye-opening images of candid insight, Cleo's reminiscences of live on the ice are much, much more than just a string of outrageously funny jokes. They are an astounding revelation.
---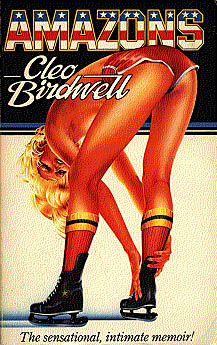 Paperback published by Granada (UK), 1982 379 pages.
Back cover copy:
'They wrote about my honey blonde hair flying
in the breeze, my silver skate blades flashing, my
style, my stamina, my milky blue eyes, my taut
ass and firm breasts, the nightmarish bruises on
my downy white thighs.'

Life on the ice is fast and dangerous. But
Cleo Birdwell loves it all, and Amazons is her
own sensational story-scintillating, sexy,
outrageous.
---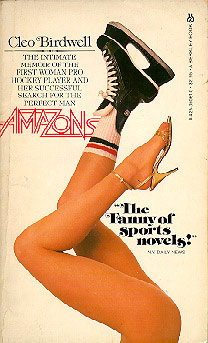 Paperback published by Berkley, 1981, 362 pages.
Back cover copy:
Birdwell is not your
average pro hockey rookie.
She showers alone, plays strip
Monopoly with her agent,
and refuses to endorse the
new junk food Amazons because
of her loyalty to Ralphies.
Like the rest of us,
Cleo is searching
for something...
Unlike the rest of us,
she finds it.
---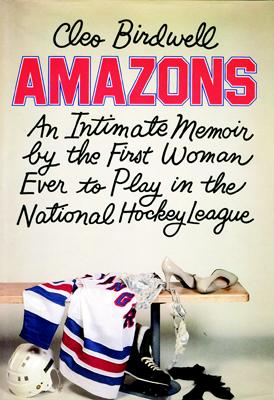 Published by Holt Rinehart and Winston, 1980, 390 pages.
---
Back to DeLillo's novels.
---
Last updated: 23-SEP-2013