Amazons Media Watch - a novel by Cleo Birdwell/Don DeLillo - 1980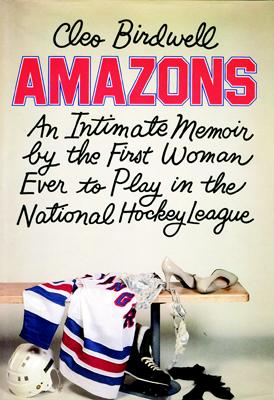 This page lists the known reviews of Cleo Birdwell/Don DeLillo's 1980 novel (written with help from Sue Buck), Amazons.
---
In recent years here have been a number of articles "re-discovering" Amazons:
Amazons came into the world more in the style of a put-on than a hoax. DeLillo wrote the book in collaboration with Sue Buck, a friend and colleague from his Ogilvy & Mather days and a dedicatee of White Noise. She apparently provided such hockey expertise as was needed and the raw material concerning Cleo's idyllic Ohio childhood. DeLillo's editor at Knopf, his publisher at the time, was insufficiently amused, and so the two were allowed to sell the book elsewhere on the condition that DeLillo's authorship be hidden. Holt, Rinehart, and Winston picked Amazons up and proceeded to publish it with deadpan skill, slyly eliding the question of its factual nature.