Americana Media Watch - a novel by Don DeLillo - 1971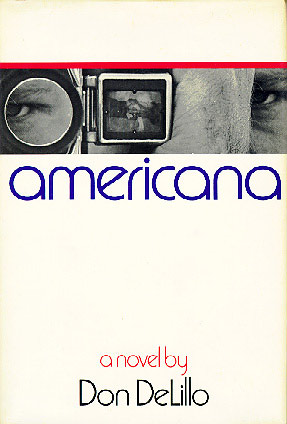 This page lists the known reviews of Don DeLillo's 1971 first novel, Americana.
---
Detroit News: June 27, 1971 - "Young man at the brink of self-destruction" review of Americana by Joyce Carol Oates, Page 5-E. Her conclusion:
If Americana comes to no completion, suggests no solution for its young hero's problems, it is only fulfilling its own promise of exploration without entrapment. It is a robust and intellectually exciting work, suffering only the usual defects of such writing - sequences that go on for too long, running on their own manic energy.

DeLillo is to be congratulated for having accomplished one of the most compelling and sophisticated of "first novels" that I have ever read.
---
New York Times: May 6, 1971 - "Old Story, Fresh Language" review of Americana by Christopher Lehmann-Haupt. An excerpt:
DeLillo made me the willing victim of his verbal assaults. He rearranged my brain cells to think the world his way and to continue composing DeLillo-like phrases long after I had laid his book aside.
---
New York Times Book Review: May 30, 1971 - short notice on Americana in "Reader's Report" by Martin Levin. An excerpt:
"I'm trying to outrun myself," says ex-network executive David Bell (pausing for breath on an Indian reservation) and one must count his effort a success. There is no real identity to be found in this heaping mass of tossed word-salad. There are thickets of hallucinatory whimsy, an infatuation with rhetoric, but hardly a trace of a man.
---
Rolling Stone: August 5, 1971 - review of Americana by Nelson Algren, p. 52. Here's the bit they used on the back of End Zone:
Don DeLillo's swift, ironic, and witty cross-country American nightmare, as seen through a Scoopic 16 news camera, doesn't have a dull or unoriginal line. If you dug Jack Nicholson's role in Five Easy Pieces or the fables of Donald Barthelme, Don DeLillo is your man.
---

Back to DeLillo's novels.
---
Last updated: 28-JAN-2010