Cosmopolis - the film - directed by David Cronenberg, 2012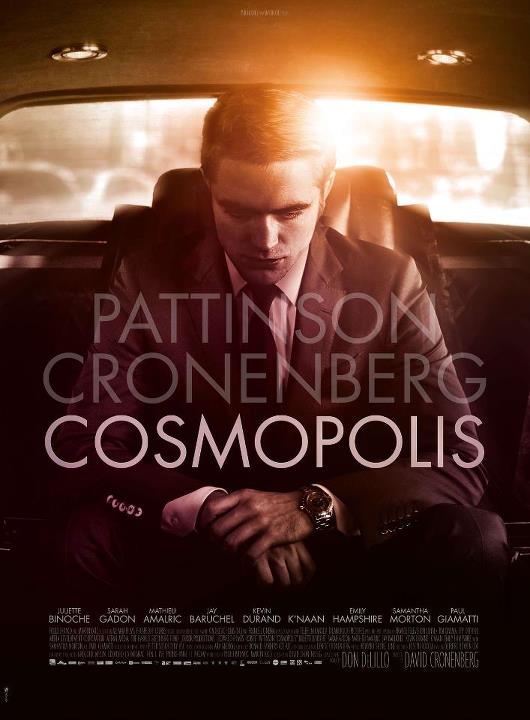 Based on the novel by Don DeLillo.
The film's premiere was May 24, 2012, at Cannes. Lots of reviews, I'm not going to cover it all here, reactions were mixed. US release was on August 17, 2012.
A couple videos of a Cosmopolis press conference at Cannes are posted on YouTube - DeLillo speaks a bit (a longer version was originally posted, but is now gone).
A two-minute trailer was released April 19, and by the look of it things get pretty apocalyptic for Eric Packer. Check it out at the Cosmopolis site. Some nice commentary here at Death and Taxes by DJ Pangburn.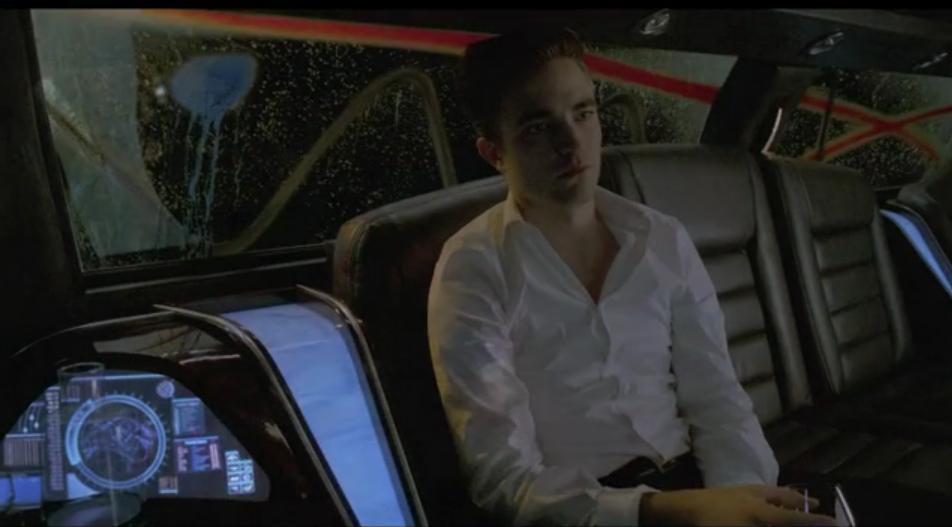 A teaser was released on March 22, here is a link: http://www.traileraddict.com/trailer/cosmopolis/international-teaser-trailer. Here is a link at ArtInfo to the trailer released on March 22, with some commentary: "Sex and Guns and Robert Pattinson Spell Global Meltdown in David Cronenberg's Cosmopolis Trailer".
Filming took place in Toronto starting in late May, 2011. The cast includes Robert Pattinson as Eric Packer, and also stars Juliette Binoche, Paul Giamatti and Samantha Morton.
Update: Here are two links to keep track of the film's progress: Cosmopolis official website and a Cosmopolis Film Blog.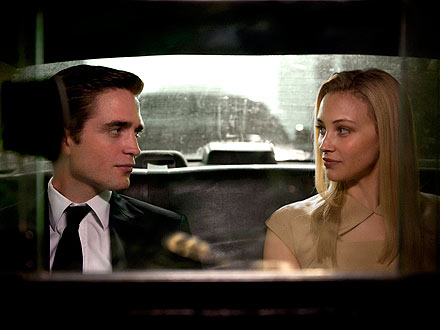 The photo above with Pattinson and Sarah Gadon is credited to Caitlin Cronenberg, the director's daughter. Here's a link to an early story from Cinema Blend.
(May 26, 2011)
---
Cosmopolis - some older reports from 2010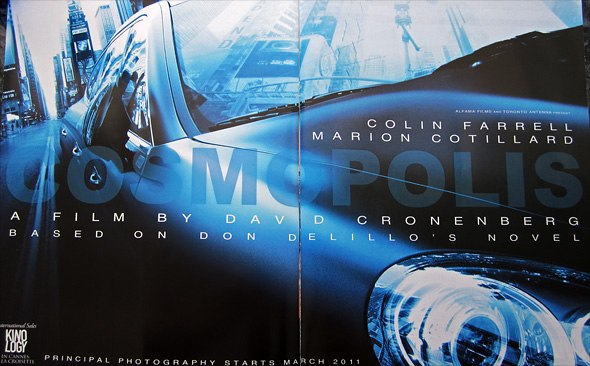 Last July was the first news that David Cronenberg was involved with a Cosmopolis project. Yesterday news broke that Colin Farrell and Marion Cotillard are "attached" to the project. Here's the Variety story, with excerpt:
Farrell will play a millionaire Manhattan asset manager who loses all his wealth over the course of one day. Cotillard will play his wife.
Filming tentatively scheduled for March to May, 2011 in Toronto and New York.
(May 13, 2010)
---
Back to Delillo's America
---
Last updated: 29-DEC-2021