End Zone - Don DeLillo - Editions
---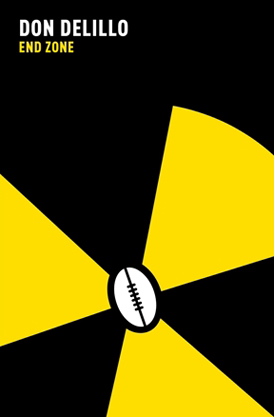 Picador UK, 2011
---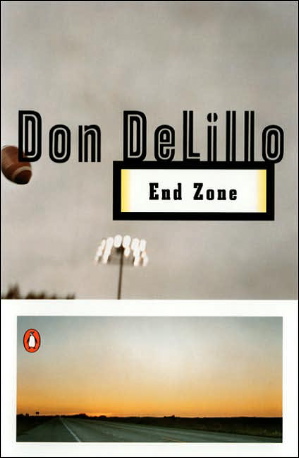 Penguin, 2006
---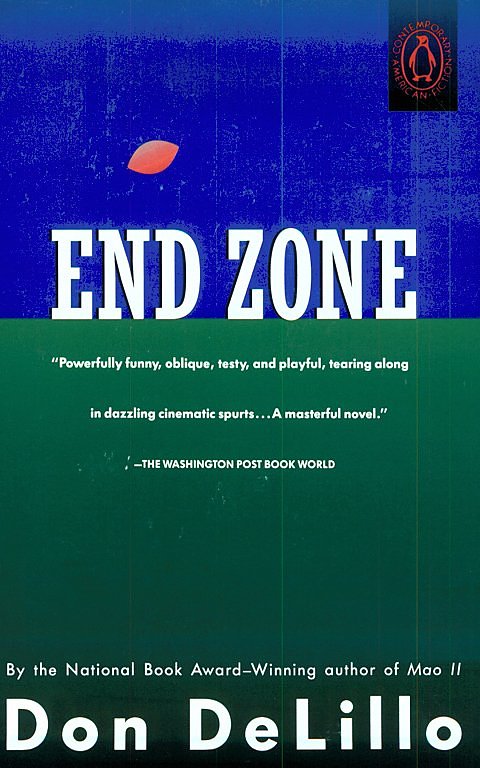 Penguin, early 1990s
---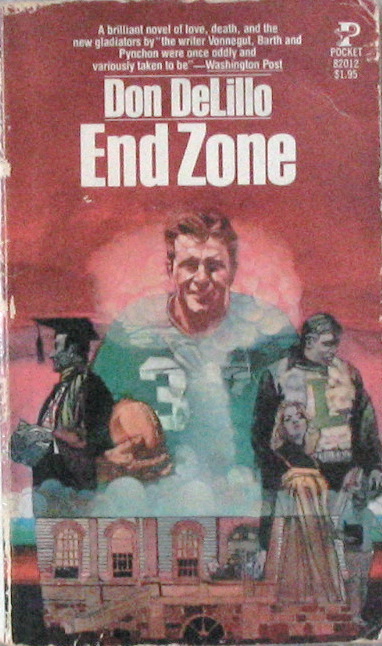 Paperback, Pocket, around 1977
---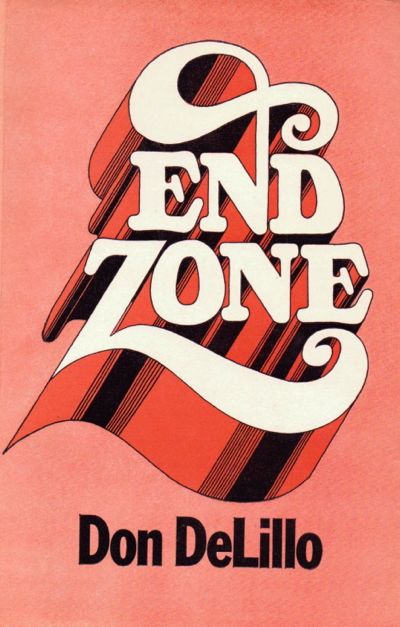 First UK edition published by André Deutsch, 1973. (isbn: 0233964517)
Back cover photo of DeLillo: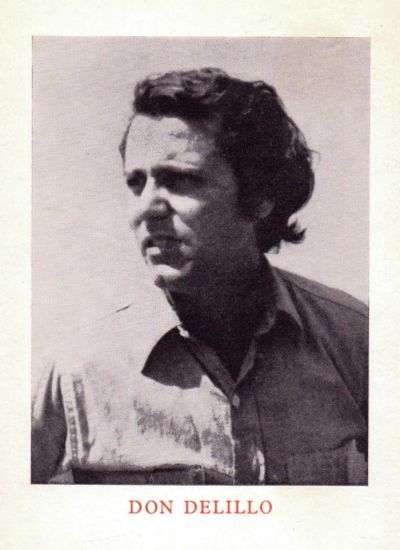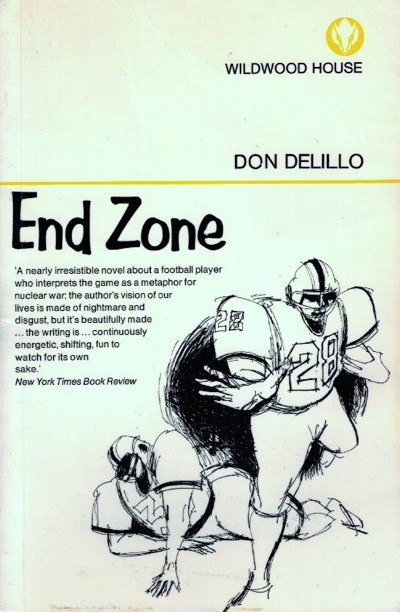 UK paperback edition published by Wildwood House, 1973. (isbn: 0704500264)
The publication page states "First published in Great Britain 1973 simultaneously by André Deutsch Limited and Wildwood House"
---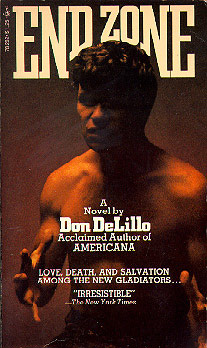 Paperback published by Pocket Books, 1973.
Back cover copy:

IS GOD A FOOTBALL FAN?
There is a small college somewhere in America. A place where young men gather to study the secrets of the universe; to refine their sexual techniques; to meditate on human folly--and to play hard, belting football.
And where they learn that God himself is waiting for the outcome of the season....
---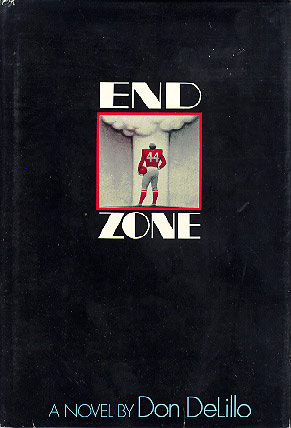 Published by Houghton Mifflin, 1972, 242 pages. Jacket by Paul Bacon.

---
Back to DeLillo's novels
---
Last updated: 18-APR-2013