Great Jones Street - Don DeLillo - Editions
---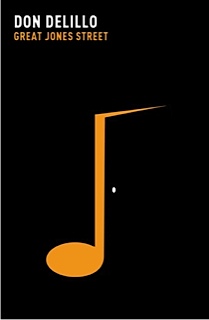 Picador UK, 2011
---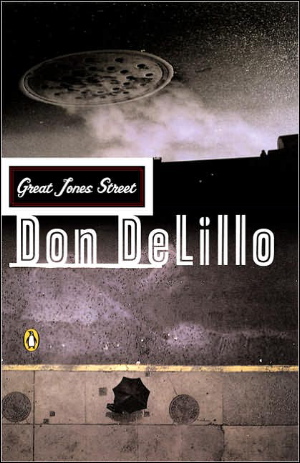 Penguin, 2006
---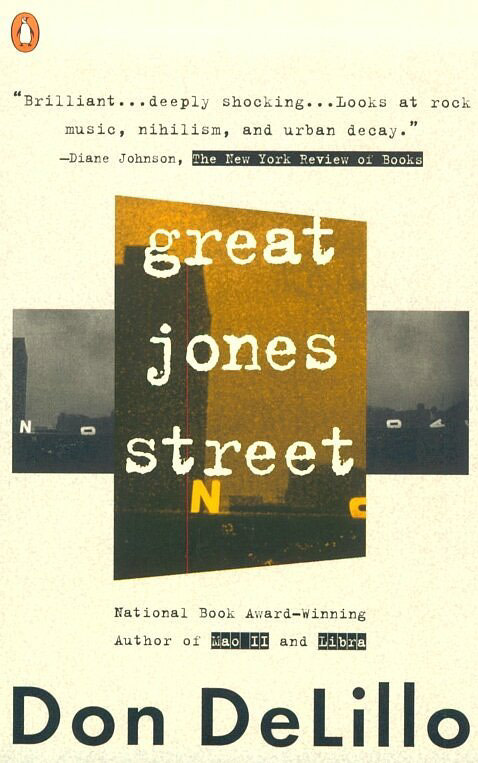 Penguin, early 1990s
---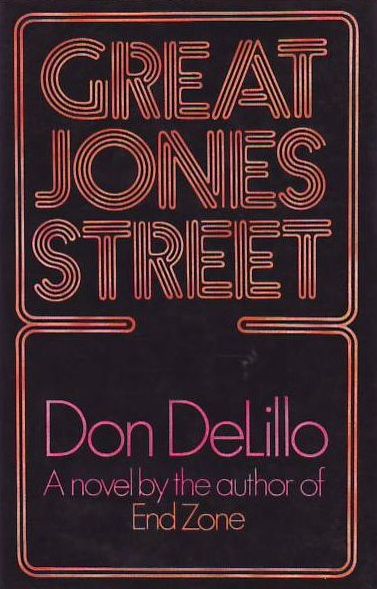 First UK edition published by André Deutsch, 1974 (isbn: 0233965211)
---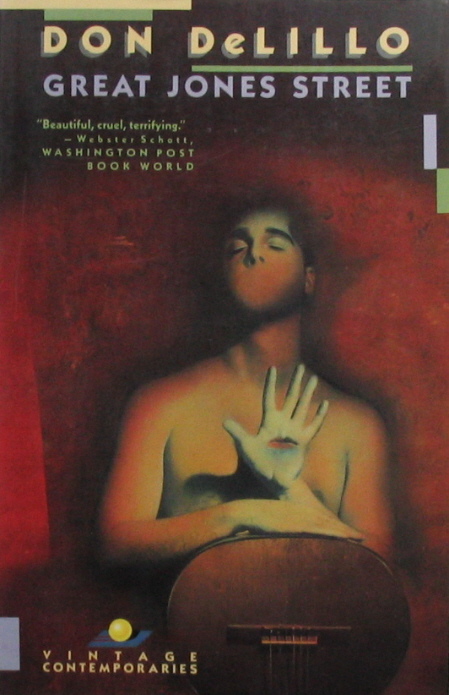 Vintage, 1989
---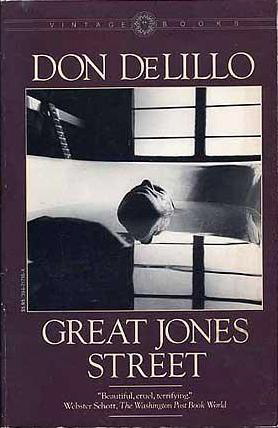 Vintage, 1983
---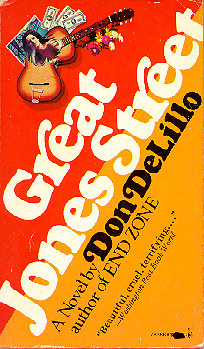 Published by Pocket Books, 1974.
Back cover copy:
"I'd like to injure people with my music.
Maybe actually kill them."
Bucky Wunderlick--emperor of rock 'n' roll, the hip grinding high priest of the counterculture. In this acclaimed novel by the author of Americana and End Zone, the pulsing pop scene that gave birth to Bucky Wunderlick bursts forth as a mad metaphor for contemporary American life.
---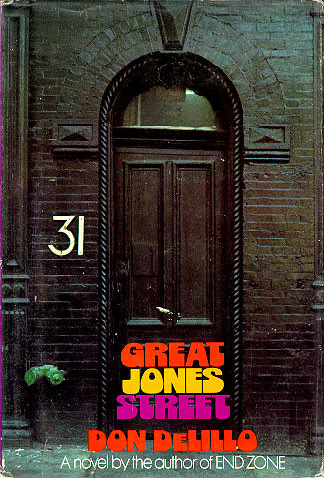 First hardcover edition published by Houghton Mifflin, 1973
---
Back to DeLillo's novels
---
Last updated: 27-NOV-2013