Running Dog Media Watch - a novel by Don DeLillo - 1978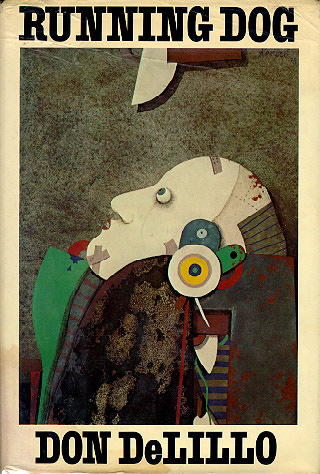 This page lists the known reviews of Don DeLillo's 1978 novel, Running Dog.
---
Boston Globe: September 10, 1978 - review of Running Dog by Margaret Manning
---
Crawdaddy: October, 1978 - "De Wild, De Wicked, De Fuhrer and DeLillo" review of Running Dog by Debra Rae Cohen (contains a few DeLillo quotes).
---
New Republic: October 7, 1978 - review of Running Dog by Thomas LeClair.
---
New York Times Book Review: November 12, 1978 - page fourteen review of Running Dog "Politics and Families" by Michael Wood.
But the major limitation of the book is also its most interesting feature. "I guess I miss conspiracy," Moll's editor tells her when she hears about Moll's early findings for her sex story. "A sense of evil design." Later there is conspiracy aplenty, but the energies of evil remain absent. These are just tired dealers and double-dealers, habitus of manipulation, and the work itself has an air of weariness, of routine violence and acceptable paranoia, of intrigue without point or profit, which strikes me as a very accurate reflection of a contemporary mood. Plots everywhere, all half-hearted, most misfiring.
---
Saturday Review: September 16, 1978 - "No Health Anywhere" review of Running Dog by Anthony Burgess, p. 38. Also contains "What I Know About Don DeLillo and Certain Other Unnamed Persons" by Gordon Lish.
---
Washington Post Book World: October 15, 1978 - review of Running Dog by Curt Suplee.
---

Back to DeLillo's novels.
---
Last updated: 30-JAN-2010