White Noise (planned for 2022) - dir. Noah Baumbach
Screenplay by Noah Baumbach, from the Don DeLillo novel.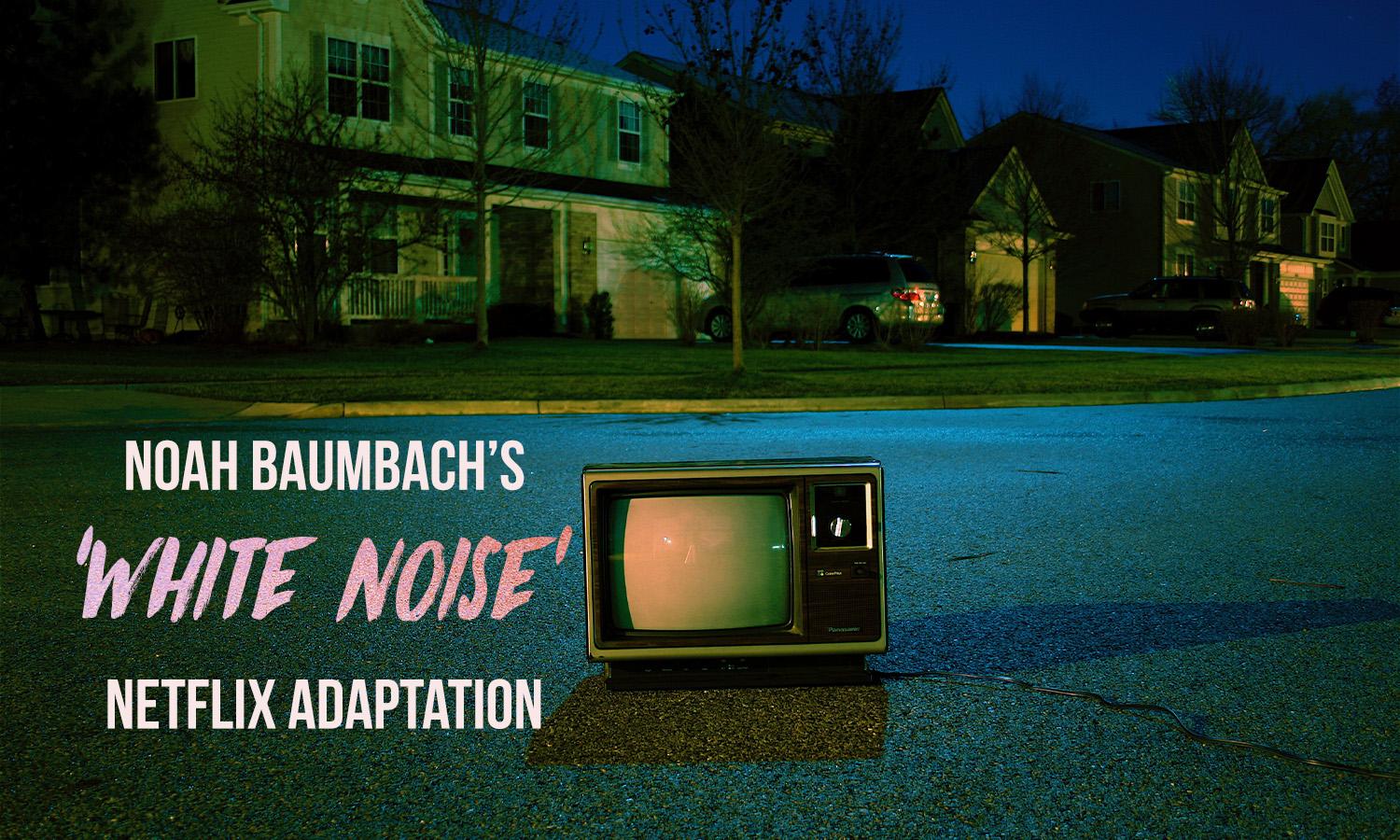 'White Noise' graphic from the film-14.com site
Looks like this one's for real. Noah Baumbach is directing a Netflix film of White Noise, starring Adam Driver and Greta Gerwig, with production happening soon on location in Ohio.
Notes/Media watch for White Noise - the film
Recent stories have confirmed more of the cast, and indicate that filming will be taking place in July 2021.

The Oberlin Review provides some details of filming: "Noah Baumbach to Film Part of Movie Featuring Greta Gerwig, Adam Driver in Oberlin", published July 2, 2021, by Ella Moxley. Here's some detail:
Academy Award-nominated director Noah Baumbach will film part of his upcoming movie White Noise in Oberlin between July 15 and 17. The film, starring Adam Driver and Greta Gerwig, is set to be shot on parts of Forest and Cedar Streets. The film is planned for release in 2022.

While most of the filming will take place in Hiram, Ohio, several days of filming will take place in Oberlin and the nearby town of Wellington.
Coverage of the planned production began appearing in early 2021 - here's one example from film-14.com by Patrick Salway: "Noah Baumbach's 'White Noise' Netflix Adaptation", published Feb. 3, 2021. Here's a bit:
Noah Baumbach has been making personal and engaging films since his directorial debut with 1995's Kicking And Screaming (made when he was just 26 years old). Last year's Marriage Story starring Scarlett Johansson, and frequent collaborator, Adam Driver, received several Oscar nominations. Two for Baumbach (Best Director and Best Original Screenplay) and a Best Supporting Actress win for cast member Laura Dern. This year, Baumbach and (possibly) Driver are back with a project in the works – a film adaptation of White Noise, the 8th novel from author Don DeLillo.
---
Back to DeLillo's America
---
Last updated: 05-JUL-2021